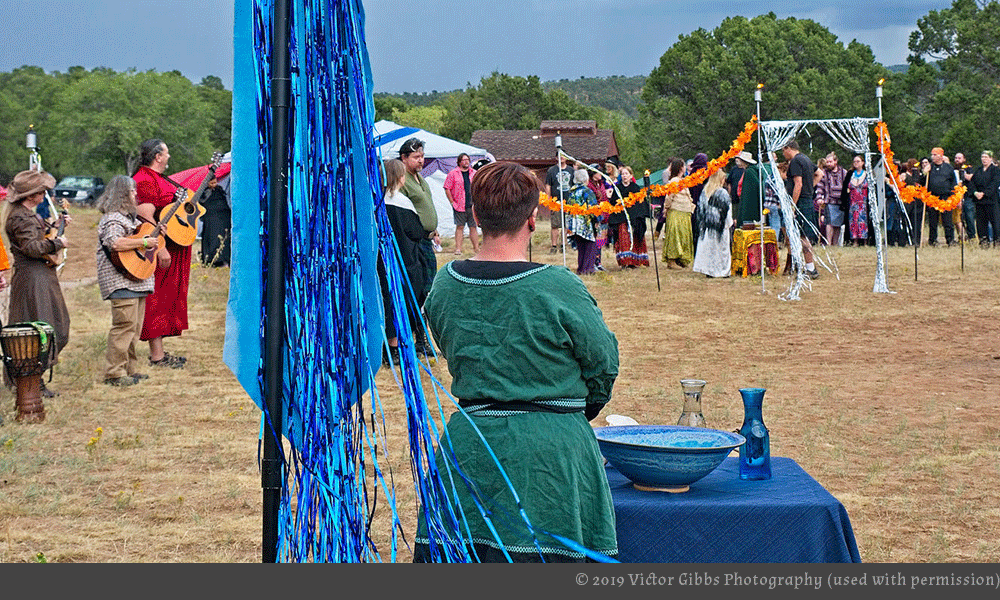 Happy Cauldron & Orientation
The Happy Cauldron is a drop-in spot for the whole camp. Don't know anyone? You will after you stop in at the Happy Cauldron! This camp also does an informative workshop for those new to Paganism early in the festival schedule. You are welcome anytime. And if you are a regular at MMSW, introduce yourself to someone you don't know and get to know them. Build connections and community through the weekend.
Substances, Unwelcome Sexual Conduct, Security or Safety Concerns
Intoxication that creates a disturbance, giving minors alcohol or drugs, making unwelcome sexual advances, or behaving in a violent or belligerent manner will result in expulsion from the festival.
If a problem exists, report it to the gate and they will contact security and the event organizers. Likewise, if you see an unsafe situation, a person onsite without a wristband, etc., report it to the gate.
Medical Care
Silver Moon Care will be onsite to assist if you have basic medical or first-aid needs. If you take advantage of their services, please consider making a contribution to help support them.